Even though Mick is not necessarily the most photogenic guy in Dallas, we had a lot of fun training the bar staff at a new restaurant in Addison.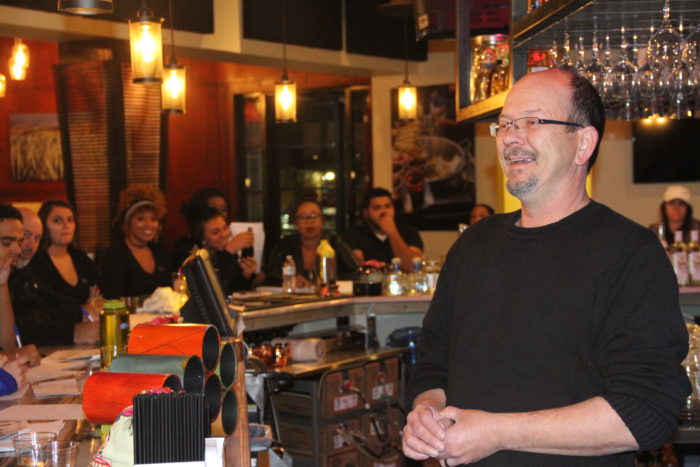 They boast an excellent beer selection with 12 taps, of which about half are local selections, and a generous refrigerator section filled with American and International beers.
We covered beer brewing processes and how the different steps affect the flavors in the end product, went through a high level overview of beer styles and ended with a fair amount of sampling beers to pair with the food offerings. Perhaps that last step explains the grins on all the faces.